Decorative Pebble Gabion Baskets for indoor and outdoor use. Simplified architectural and engineering ingenuity.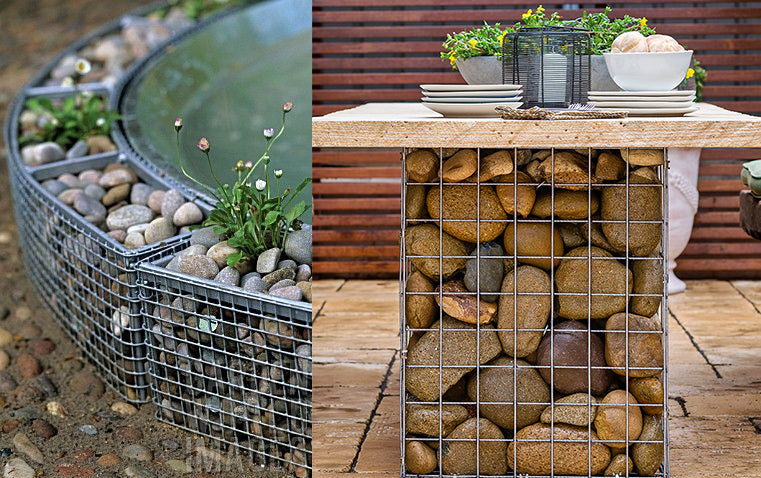 At the forefront of Pavement & Material Group's strategic objectives is to continuously evolve, adapt and deliver new products to the market that enhance aesthetics and structural durability of civil and engineering structures.
With a foundation of proven engineering ingenuity, coupled with decades of experience in the design, supply and installation of supplying Gabion Systems in Africa, our erosion control systems team deigned and introduced to the market an outdoor and indoor aesthetically pleasing gabion basket system.
Available in both Welded Mesh and Wire Mesh Gabion Design systems, our Pebble Gabion is supplied with carefully selected polished river and tumbled pebbles.
PMG's Pebble Gabion Basket System
Uses:
Decorative Gabion Basket Garden benches
Decorative Gabion Basket flower beds
Decorative Gabion Baskets Side Walls